Weddings are all about decor, food, family and friends. You would want to make sure that everything is
perfect and everyone enjoys every bit of your big day. It's a celebration of two uniting souls, so that
should reflect in each and every prep done for the wedding. One of the most important things is the
décor. Décor is what catches the eye first. Everybody feel the aww of the place, which leads us to the
first thing people see when they reach at the venue and that is the Grand entrance to the place.
The entrance marks the notch for the expectations of the guests. If the Entrance is great and the guests
are allured by it, they start admiring and appreciating the décor right away. The start gives them a
positive vibe and then everything goes so good. People indulge themselves more into the décor, looking
for details and all the fine work.
We have some beautiful and remarkable ideas for the Grand Entrance to the Wedding Venues:
1. Starry Night
A pathway with all the starry lights over your head, making you feel like you are seeing a dream.
An entrance like this is sure gonna take everyone's breath away. The view looks spectacular with
all the glam. The guests would be awestruck with such an amazing entrance. It would best work
with the evening weddings where all the lights would be clearly visible, working their magic.
Here, have a look at a referral picture.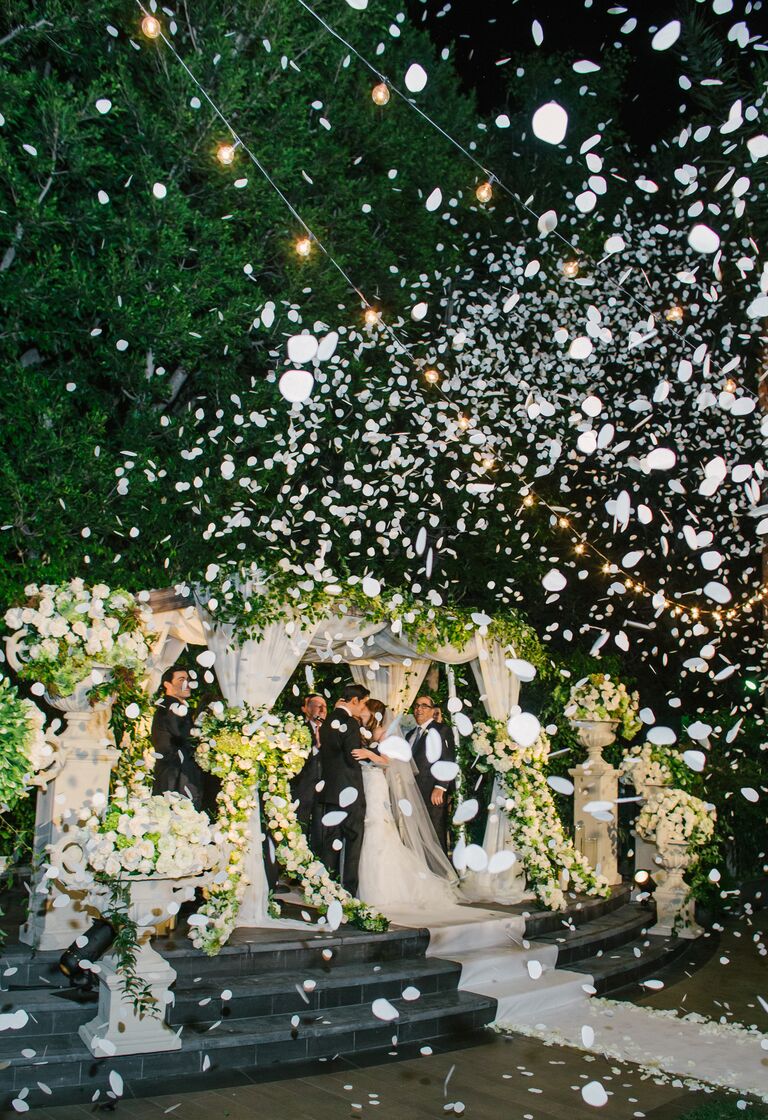 2. Gardenia Theme
This theme works like a charm. The fresh look of green leaves and beautiful, vibrant colored
flowers always catch the eyes of the guests. The gardenia themed entrance gives a refreshing
vibe and their scent does the bonus. The colors and the arrangement of the flowers looks so
astonishing that one could stare forever.
3. Royal Entrance
Royal entrance is grand and huge with all the shimmery stuff and things which look of great
value. The lights work it's major part with the main set up. It feels like you are walking into a
royal palace and it's gonna be a legendary night. It's traditional and is very impressionable.
4. Fun and Quirky
As the name suggests, the entrance which is modern, simple yet creative would give it a quirky
look. It can be all about origami and colors, a buggi at the entrance decorated with flowers and
other fun stuff. It instantly adds a character to the décor, giving it a personality of it's own. The
décor controls the mood of the guests, so when they see all the fun stuff and crazy décor, they
would jump in and have fun, enjoying themselves.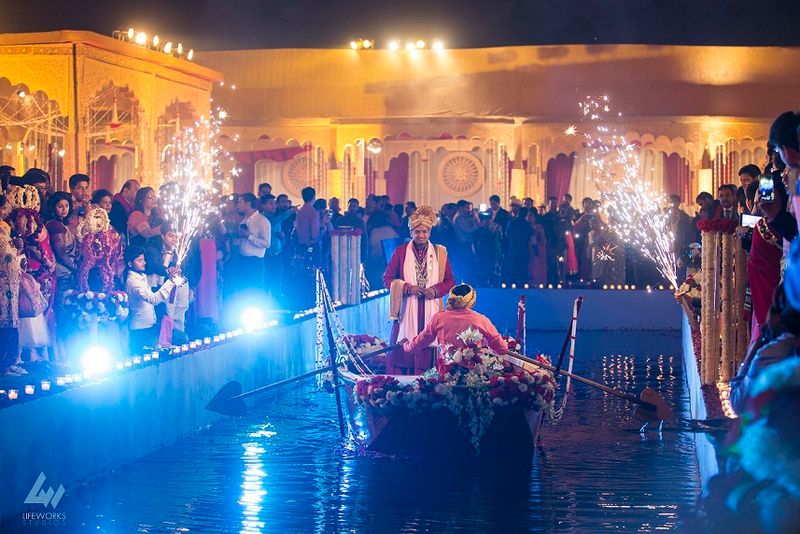 These are some the best ideas for main entrances of the wedding venue and you can always
experiment and work with your creative side which could bring out the best, who knows!